Stephenville ISD
Public School Budget: $19,701,915
Schools Enrollment
Elementary(K-4): 3 1,351
Intermediate(5-6): 1 549
Middle/Jr. High: 1 531
High Schools: 1 1,035
Private(K-12): 2 76
Special/Head Start: 1 92
Annual High School Graduates: 200
Student Per Teacher Ratio:
Elementary: 15 to 1 Secondary: 14 to 1
ACT 2000: 20.3
SAT 2000 (Verbal & Math Combined): 1,000
Area Universities/Colleges:
Tarleton State University, Stephenville 6,549
(member of Texas A&M University System)
State Industrial Job Training: Yes
Vocational Program: Yes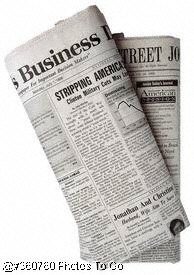 Average COMMUNITY INFORMATION
Real Estate
Single Family Residential -Avg. Appraised Value: $ 54,664
New Residential Construction Permits in 1998: - 250 1,525,500
New Residential Construction Permits in 1999: - 107 2,258,760
New Residential Construction Permits in 2000: - 95 2,243,510
New Commercial Construction Permits in 1998: - 75 11,733,595
New Commercial Construction Permits in 1999: -131 8,034,851
New Commercial Construction Permits in 2000: -147 12,473,479
Occupancy Rate for Multi-Family Housing Units: 95%
Avg. Rental Rate for 2-Bedroom 2-Bath Apartment: $490/month
Hotels & Motels
Total Number of Rooms Available in Community: 363
Total Number of Facilities Available in Community with Meeting Space: 3
Climatic Information
Elevation: 1,238'
Annual Average Temperature: 64°
Mo. Average High Temperature: 83°
Mo. Average Low Temperature: 44°
Annual Average Precipitation: 30.9"
Average Number of Days over 90°: 94
Average Days between killing frosts: 236
Average Number of Days of Sunshine:
Average High/Low Temperature for July:
Average High/Low Temperature for January:
Health Care
Total Hospital Beds in City: 98
Total Doctors (medical) in City: 32
Media
Papers: Stephenville Empire Tribune 1-daily
Cross-Timbers Trading Post 1-weekly
Radio Stations: KSTV (FM 93.1), (AM 1510) 3
KCUB (FM 98.3)
KCLE (FM 92.1)
TV Stations/TV Cable: Local/Yes
TV Stations w/out Cable: 15
Cable Television: 48 Channels
Satellite Service: 210 Channels
City/CommunityProfile
Churches
Assembly of God, Baptist, Catholic, Christian, Church of Christ, Church of God, Church
of Latter Day Saints, Episcopal, Jehovah's Witness, Lutheran, Methodist, Nazarene,
Pentecostal, Presbyterian, Seventh Day Adventist.
Recreation
Parks: 2
Area Lakes: 3
Country Clubs: 1
Health Centers: 1
Public Golf Courses: 2
Theaters: 6
Tennis Courts: 8
Bed & Breakfast Facilities: 1
Hotel/Motel Rooms: 363
Libraries: 2
Other: Indoor rodeo arena, variety of sports and recreational facilities located at Tarleton
State University
Area Attractions:
Cowboy Capital Walk of Fame-Downtown Plaza
Planetarium-Tarleton State University
Oldest Dr.Pepper Bottling Plant-Dublin
GOVERNMENT, CITY
Stephenville
City Budget: $12,750,248
Type: Home Rule
Number on Council: 9
Municipal Police: 40
Paid Firemen: 26
Volunteer Firemen: 28
City Zoning Body: Yes
Master Plan: Yes


TAXATION & LOCAL INCENTIVES
Taxation
Property Tax Rate (Per $100 Assessed Value)
Erath County: $ .4785
Stephenville, City: .4800
Stephenville ISD: 1.6900
Special Districts: (Hospital, College, etc.) 0
TOTAL: $2.6485
City Sales Tax: 1.50%
State Sales Tax: 6.25%
County Sales Tax: 0.50%
Other Sales Taxes: Econ. Dev. 0.0%
TOTAL: 8.25%
City Motel Occupancy Tax: 7%
State Motel Occupancy Tax: 6%
TOTAL: 13%
Incentives
Tax Abatement: Yes, City and County
Enterprise Zone: No
Industrial Foundation: Yes
Foreign Trade Zone: No
Reinvestment Zone: No
Freeport Exemption: Yes, City and School
Other: Tarleton State University Small Business Development Center; Community
Reinvestment Program.